About Me
I am the author of British Boarding Houses in Interwar Women's Literature: Alternative Domestic Spaces (2017) and co-editor of Spatial Perspectives: Essays on Literature and Architecture (2015). I have also published articles on the writers Jean Rhys, Dorothy Richardson, and May Sinclair.

My research interests are in women's writing, modernism, and critical and cultural theory. I am fascinated by the history of domesticity and the forgotten stories of women's experiences and I'm particularly obsessed by the influence different spaces and places have on their inhabitants.

I write flash fiction and my stories have appeared in many journals and anthologies, including Litro, Flash Fiction Magazine, Toasted Cheese, Severine, Tether's End, The Liminal Review, Analogies & Allegories Literary Magazine and the Bath Flash Fiction anthology 2021. My work has been nominated for the Pushcart Prize and in 2021 was shortlisted for the Bridport Prize for Flash Fiction.

I received my MA in Modern and Contemporary Literature from Birkbeck, University of London and my doctorate in English Literature from the University of Oxford.

I have taught Critical Theory and Modernism for the Department for Continuing Education at the University of Oxford and lectured on women's writing and modernism.

When I'm not writing I can be found running, doing yoga, or curled up with a cat and a good book.
Publications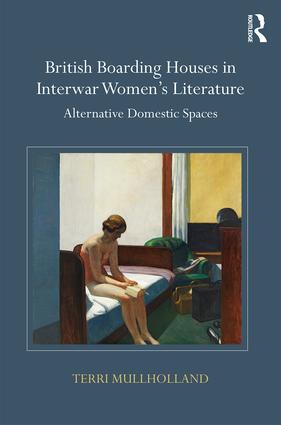 'Terri Mullholland's engaging and rigorous study of the boarding house in fiction by women between the wars reveals "the complexity of domestic ideology in relation to women's lives". […] Single women's living arrangements represent a microcosm of the tension between restrictive and progressive mores throughout the interwar period, and this excellent and expansive study teases out the frustrating paradoxes to be negotiated by women both in fiction and reality.'
'This monograph makes an important intervention into scholarly fields that have stressed the interrelations of gender and public and private space under industrial modernity. Mullholland draws impressively and convincingly on historical data and spatial theory to illuminate the way in which interwar women's literature became a primary means of thinking about a profound set of social changes. […] Mullholland's extensively researched book should become an essential text for anyone interested in interwar literature, women's writing or the study of social space.'
'The boarding house was a queer, liminal space, productive and dynamic: connected to other generative spaces in the city and, as Mullholland shows, beyond the city and beyond Europe, linking the imperial metropolis with its colonies. The humble single room was part of a network that enabled new forms of social and sexual relations. It is no wonder that it features in so many novels and short stories of the early twentieth century.'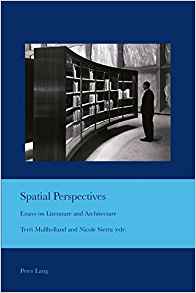 Articles and Essays
Book Reviews
Podcasts
Fiction
Below is a selection of my flash fiction and short story publications: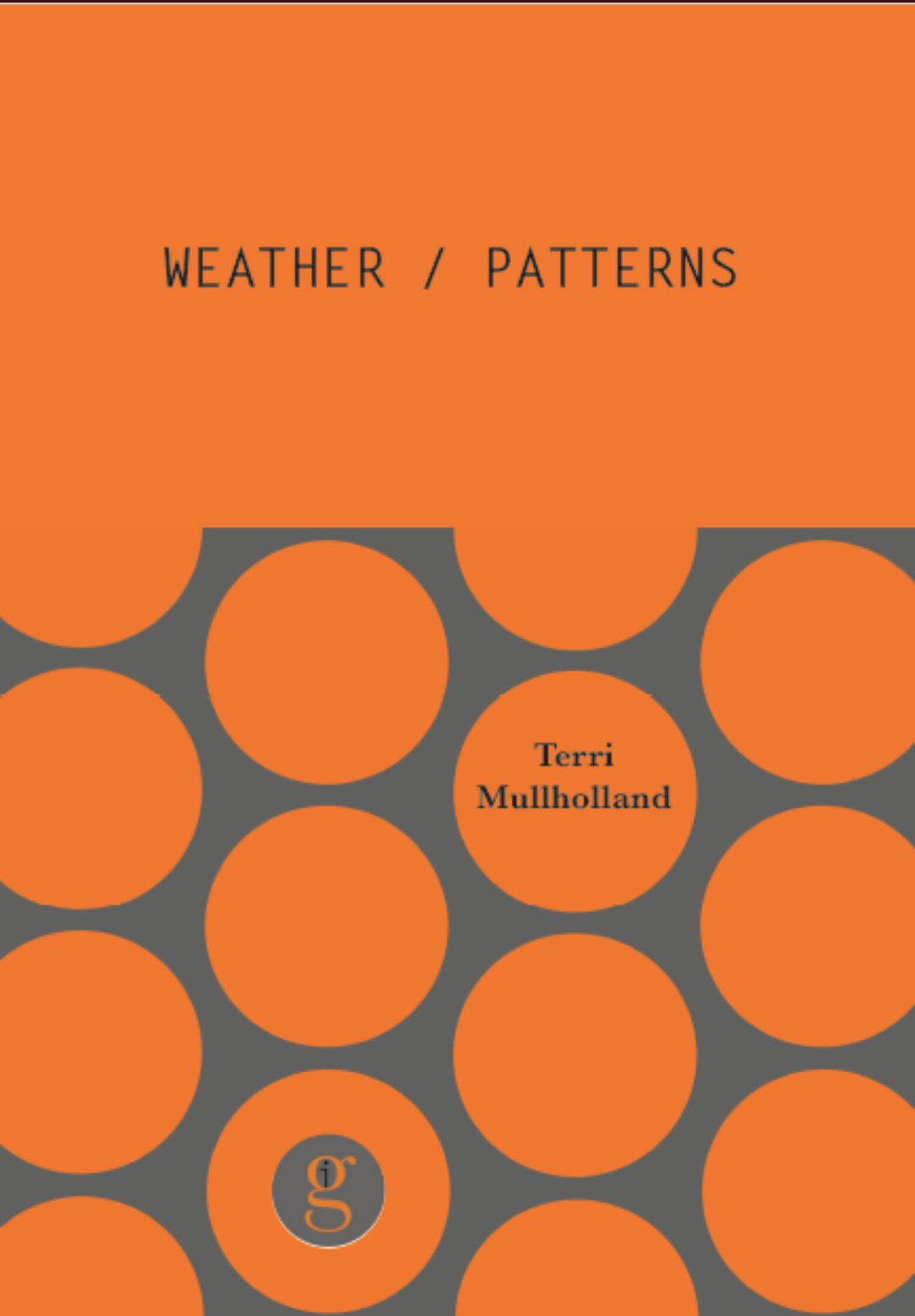 Proofreading and Editing Services
"As a proofreader and editor Terri brought clarity and insight to my doctoral thesis"
You've written something brilliant, now submit it with confidence.
Don't let typos, poor grammar, or a badly worded sentence stop your work from shining.
I offer professional proofreading and editing services to bring clarity and insight to your writing, from website copy and blogs, to fiction and non-fiction manuscripts.
Work with me
.
"Terri's professional, insightful comments and skilled editorial work wereinvaluable in ensuring my writing was consistently of a high standard."
Proofreading
– Checking spelling / grammar / punctuation / typos / sentence construction / overall sense-checking for consistency and readability.
Rates: £10 - £20 per 1,000 words depending on level of work needed.
Editing
– All the above plus structural and developmental editing to help you organise your words and ideas, along with word choice and phrasing suggestions.
Rates: £20 - £30 per 1,000 words depending on level of work needed.
Testimonials
"As a proofreader and editor Terri brought clarity and insight to my doctoral thesis: a project that was comprised of both critical and creative writing. She has a remarkable eye for both the strengths and weaknesses of a piece of work; she respects and encourages style and originality, but also helps reign in one's wilder impulses; and she has a remarkable and intuitive sense of structure. I particularly appreciated Terri's robust understanding of the requirements of academic writing, her keen eye for detail, and her rigorously intelligent and insightful comments on my work, and look forward to collaborating with her again in the future."
"Terri has collaborated with me on a number of academic and creative projects. Her professional, insightful comments and skilled editorial work were invaluable in ensuring my writing was consistently of a high standard. Feedback was concise, practical, and prompt."
"Terri has been extremely helpful with the proofreading and editing of my children's book. I found her a very easy person to work with and I was delighted with the end result."
"I have known Terri for many years. On numerous occasions we have worked on ideas that have involved a literary aspect to them. But I would like to focus on a more recent one. I wrote an article about a very personal subject: my own mental health. As a dyslexic I often miss things, leave blanks, etc. The article centred on cycling. Terri was amazing at proofreading the piece, giving suggestions, correcting the 'obvious' spelling errors, but was careful to make sure my personality/style of language showed through and she was sensitive to my ability regarding my writing skills."
"Terri is an excellent tutor and I couldn't recommend her enough. She offered fantastic guidance and is kind, generous and thorough in her approach."
Workshops
I co-run seasonal online creative writing workshops with
Sian Thomas
and
Rebecca Hurst
for
The Muse Agency
.
Our latest series of workshops is the
Autumn Muse
.
Over the last six weeks we have been running our Summer Muse Workshops, taking inspiration from birds, bonfires, elders, hands, light, the moon, wild horses, woodland, and transformations. From the writings of Angela Carter, James Goodman, Kathleen Jamie, Tove Jansson, Louis MacNeice, Jeanette Winterson, and Virginia Woolf. And from the poetry of Jason Allen-Paisant, Will Harris, Stephen Kuusisto, James Wright, and many others.
There was much joy as we shared our words and thoughts on writing.
If you would like to write in an encouraging and supportive group, do consider joining us for the
Autumn Muse
.
Sign up to
The Muse Agency's free newsletter
on Substack to be first to hear about new opportunities to write with us.
Follow us on Instagram
for our Wednesday Word writing prompt.
Work with Me
I offer writing, editing, and proofreading services. Please contact me for further information.